Little Sodus Bay is a 1.2 square mile bay off of Lake Ontario. Water flows out of the bay into Lake Ontario through a narrow outlet in the northwest corner of the bay.  Fair Haven Beach State Park is on the northeast side and West Barrier Bar is on the northwest side.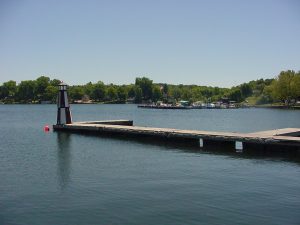 Little Sodus Bay Physical Features
Elevation: 246 feet
Area: 1.2 square miles
Shoreline Length: 7.4 miles
Length: 2.3 miles
Maximum Width: 0.7 miles
Maximum Depth: 35 feet
Mean Depth: 22 feet
Towns adjacent to the Lake: Town of Sterling
Village adjacent to the Lake: Village of Fair Haven
Little Sodus Bay Watershed Features
Area: 3.3 square miles
Counties: Cayuga and Wayne Counties
Towns within the watershed: Town of Sterling in Cayuga County. Town of Wolcott in Wayne County.
Villages within the watershed: Village of Fair Haven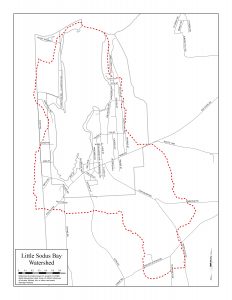 Little Sodus Bay Initiatives
Little Sodus Bay has a Total Maximum Daily Load (TMDL) for phosphorus.
Groups involved with protecting Little Sodus Bay